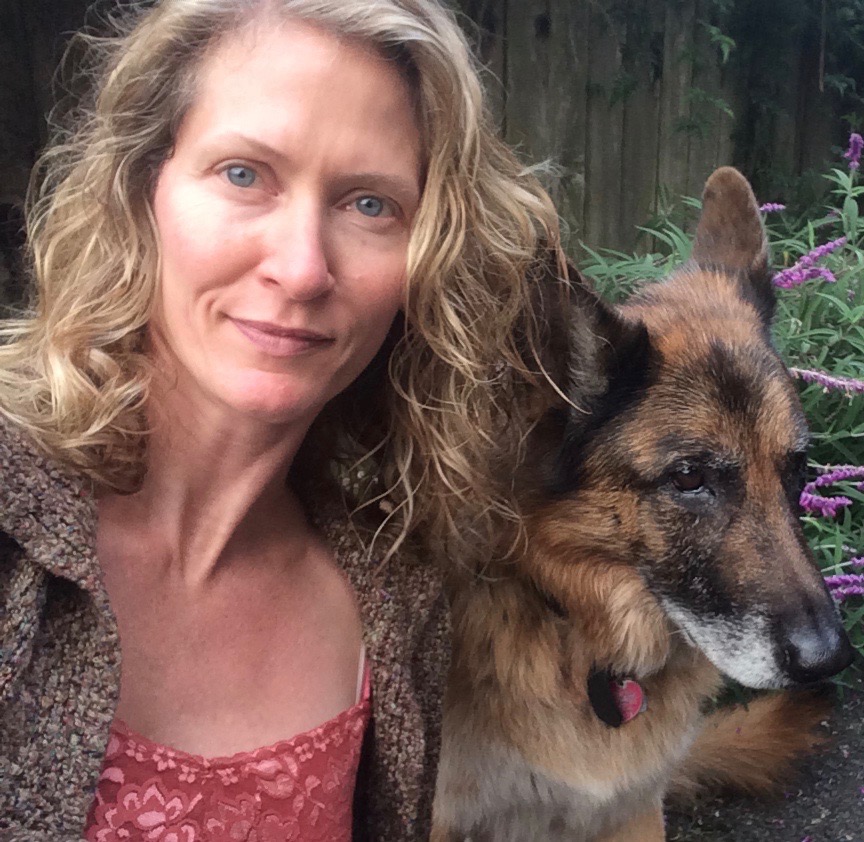 Christine and Dante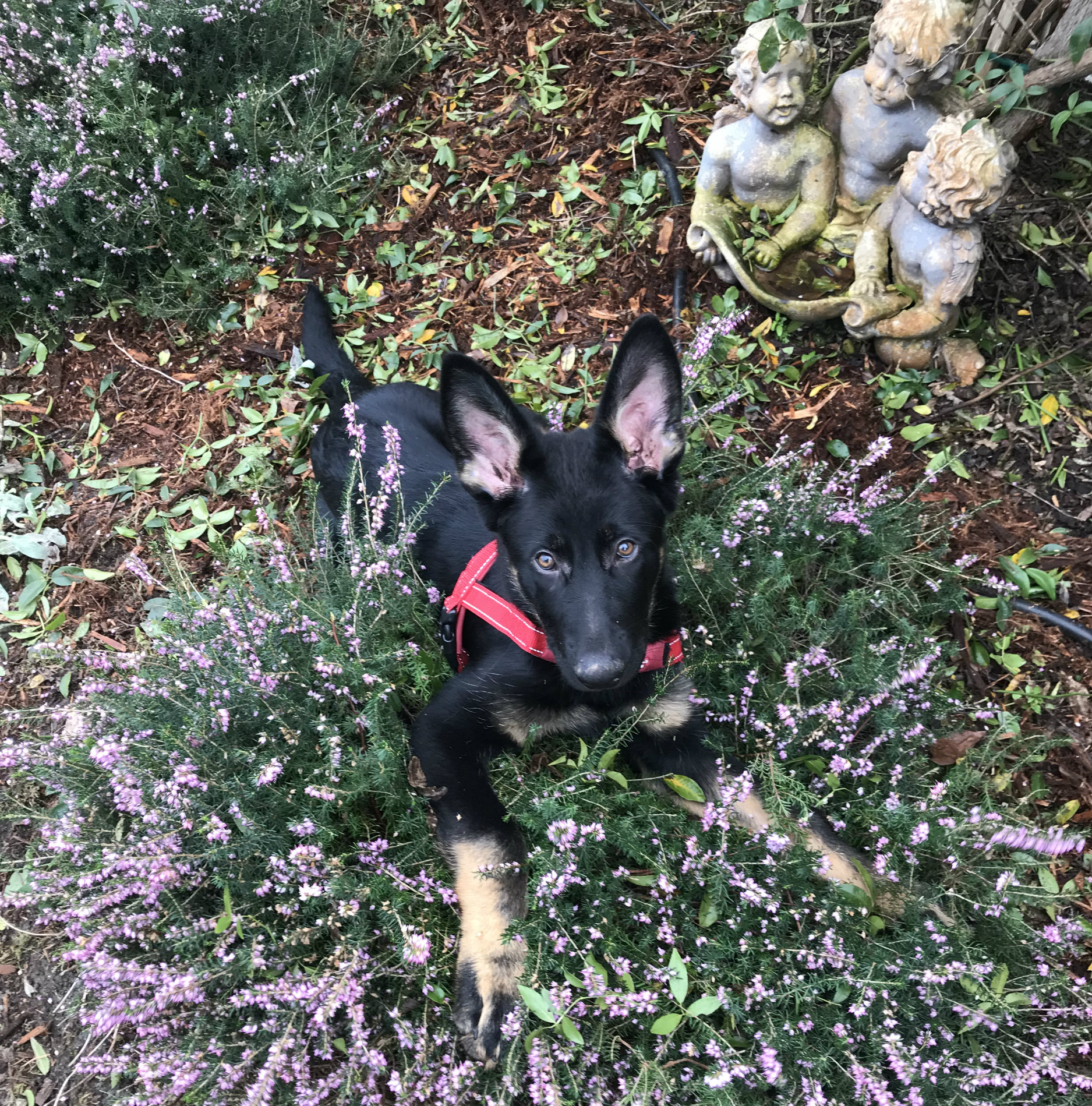 Our new pup - Zeus
Hi and thanks for stopping by! My name is Christine and I am the owner of Shepherds Grove Studio. Shepherds Grove is a small batch studio located in Eureka, California, specializing in handmade dog breed gifts.

Shepherds Grove started out as a way to celebrate our family's very beloved first German Shepherd, Boomer. The sadness over his loss was channeled into creativity. I came up with many ways to surround myself with items bearing his likeness. Another equally wonderful German Shepherd (Dante) came along and watched over us faithfully for 13 years and 2 months. Sadly we had to say goodbye to him in November 2017. And now Zeus has blown into our lives. As I write this, he's 3 months old and is feisty and crazy smart. He has some big shoes to fill, but by the looks of his feet, he'll have no problem :)
The majority of ware that I produce is stoneware. I love stoneware because of its durability and ease - you can microwave it, put it in the oven, and dish-wash it, and it's much more chip resistant that earthenware. All of our stoneware is made here in the studio, as are the designs, and all decoration is done in-house. I use only lead-free, food-safe glazes and decoration so you can use our products without worry.

There are many dog breeds for you to chose from and I add to my line-up continuously. So if you don't see your breed, keep checking back or contact me about your favorite breed.
The items we offer make unique dog lover gifts, dog remembrance items, dog show prizes and are a beautiful way to display your love for your dog.

The following video gives an overview of how my dog lover pottery is made.

Save
Save
Save
Save